Does your facility produce medical waste? Do you need to have your facility's waste removed properly and legally? Is your business new to the area and you don't know who to call?  Or, are you searching for a new medical waste removal company? If you answered "yes" to any of these questions, then it's important that you know what questions to ask before hiring a medical waste removal company.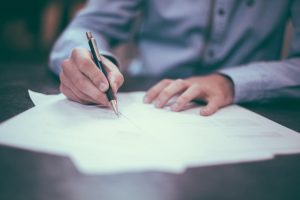 WHAT TYPE OF MEDICAL WASTE CONTRACT WILL I BE SIGNING? 
This is probably the number one question you need to ask before signing on with any company for any service. At Wellbeing Midwest, we strongly believe in treating our customers the way they deserve to be treated.  We do not enter into binding contracts.  We are flexible with our clients!  We work hard so that they want to continue with us, not because a contract says they have to.
Our medical waste disposal business is built on a foundation of respect, honesty, and integrity. There are no hidden fees and you won't see incremental increases in your bill as time goes on.  We are happy to assess your needs and provide you with a FREE quote!

HOW EASY WILL IT BE TO ACCESS MY INFORMATION AND REACH CUSTOMER SERVICE? 
The great thing about Wellbeing is that we pride ourselves on customer service.  We make ourselves available to our customers whenever a need arises.  Our team is always on hand to answer any questions you may have and access any information you may need. And you'll be speaking to us, not someone in another part of the country or world.  We make ourselves available via email or phone.  For any questions or concerns, don't hesitate to reach out!  In addition, we will be reaching out to you on a regular basis to make sure you have all of the information, products and resources you need.
WHAT IS YOUR LEVEL OF EXPERIENCE WITH MEDICAL WASTE REMOVAL? 
Medical waste removal is not regulated the same as regular garbage you toss in your trash at home. There are several rules, guidelines, and regulations surrounding the proper disposal of biomedical waste products.  You can count on Wellbeing Midwest to keep you current on regulations.
IS YOUR COMPANY A FULL-SERVICE MEDICAL WASTE MANAGEMENT COMPANY? 
When it comes to your medical waste, you don't want several different companies taking care of different things. Wellbeing Midwest is a full-service medical waste management company. We offer services in medical waste removal, medical waste transport, and medical waste disposal. This includes pharmaceutical and sharps disposal.
In addition, we offer training for our clients. We want our employees to be safe, and we want your employees to be safe. These trainings cover topics such as handling sharps, properly disposing of pharmaceuticals, and how to handle pathological waste.
CHOOSE WELLBEING MIDWEST
Don't waste your time looking for another medical waste disposal company. Wellbeing Midwest provides all of the services you need: affordable pricing, excellent customer service, and flexible scheduling. Let us take the hassle out of managing your medical waste and help your business stay compliant – Get a free quote today!